Payment
You don't need to worry about payment integrations, invoicing and EU taxes for digital services.
Accept payments with Stripe
Stripe provides a payment platform for online transactions. It offers tools for businesses to accept and manage payments, including credit card processing, recurring payments, and payouts. CreativeMindClass has a build-in integration with Stripe to provide Global, secure payments.
Connecting your Stripe account
In your Admin Dashboard go to Settings
On the Payments tab click "Edit payments" button
Click "Connect with Stripe" button and follow the Stripe integration steps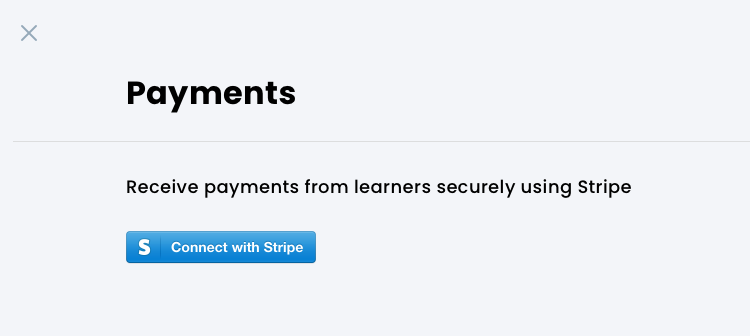 VAT in EU
You don't need to worry about payment methods integrations or invoicing and taxes for digital services.
We calculate it.
Due to digital services tax regulations in EU, for every class sold in the EU a different VAT rate needs to be calculated and shown on the student invoice. The country of origin of the purchase needs to be identified and cross-checked with the payment origin and stored in a database.
Payments FAQs
How will I get paid?

After the payment is made the money goes to the Stripe account first and then to your bank account.

More resources to help you learn CreativeMindClass
Once you master the basics, you can keep building on them, and the CreativeMindClass team will too. We have all different kinds of getting started resources so anyone can learn how they like.
Resources
Want to view some online course platform examples made with CreativeMindClass?
Want some more tips for using CreativeMindClass to the fullest? 
CreativeMindClass
CreativeMindClass is an ever-growing community of creators, teachers, and students alike, who join each other on the online course platform to create, teach, learn, connect and inspire.