Pay only when you earn
Create and sell online courses with a website.
Upgrade to Pro and get even more.
Estimate Your Income
€5000 /month
with CreativeMindClass Pro, excluding fees
Plans & Pricing
Simple plans. Simple prices. Pay only for what you really need and only when you earn.
Change your plan at any time.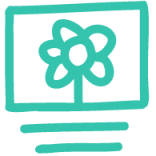 Basic
For creators
just getting started with online courses
8%
of your income earned on CMC Plus payment & invoicing fees
Get Started
Complete and ready to use online course platform

Unlimited Online courses

A whole platform just for you

No setup fees, monthly fees or hidden fees
Pro
For creators
that want to give a full learning experience
12%
of your income earned on CMC Plus payment & invoicing fees
Get Started
Own Community Feed

Mentoring with Posts

Student engagement with exercises

Feedback sessions

Lesson Discussions

Student-only comments
Empire
For creators
that want to skyrocket their sales and leads
16%
of your income earned on CMC Plus payment & invoicing fees
Get Started
All you need to boost your sales

Support for your class campaigns

Classes recommendations

Landing pages with upsell
Looking for own space to sell video classes?
Start with the Basic version and upgrade any time.
Pay only when you earn
Making a living as a creative artist can be tough. That's why we created a pay-as-you-earn pricing model.
We charge only when you succeed. So no setting-up fees, no monthly charges, no hidden fees.
Fixed payment processing fee
Secure online payment for EU and non-EU cards. Always know what you'll be charged.
4%
Credit cards and international payments
Fixed per-transaction fee means you always know what you'll be charged.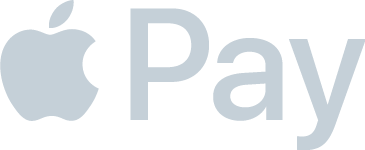 Local payment methods
Support dozens of popular payment methods around the world with a single integration.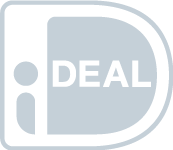 Secure authentication
We verify a customer's identity before online purchase by card.
Quick payouts
With automated daily payouts, you receive money to your account without delay.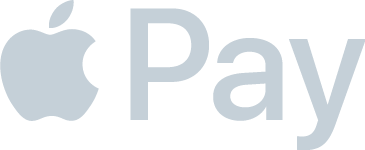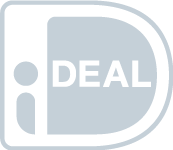 4%
Student invoicing fee for digital services
CMC makes accounting easy and enables you to run your business globally without restrictions.
6%
We calculate tax rates
Due to digital services tax regulations, for every class sold a different VAT rate needs to be calculated and shown on the student invoice. Country of origin of the purchase needs to be identified and cross-checked with the payment origin and stored in a database… and it's all so complex that we decided to do that for you.
No complicated taxes for you
We take care of invoicing your students. You can sell thousands of classes and you will get just one combined invoice a month. At the end of the tax period, you give it to your accountant and that's about it. How awesome is that?
6%
More benefits
Get features with Creative Mind Class per-sold class pricing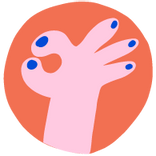 Work smart, not hard
Being effective is about automations. It's easy to run a portal that works while you sleep.
Don't hide your beauty
Do things differently and present your uniqueness on a personal platform.
No hate, only love
Love at all times! Everyone can see your community but only enrolled students can give comments and support each other with a good cheer.
Bond with students
Start a meaningful discussion where students can deep-dive into creative topics.
Join Class button
Joining an exercise in class couldn't be easier with Join Class button on the Student Work Post.
Student Work Gallery
Give your best exercises for students to practice and see their works in Student Gallery.
Class scheduling
It's all about the right timing. Publish your new class when it can have the biggest impact.
Landing Pages with Upsells
Why would you promote only one class if you could promote five at once? Multiply your gains with automated landing pages with upsells.
Feedback for the teacher
Save time and get quick feedback to find out what your students like in the comments under each lesson.
Features List
Fully integrated teaching portal with own website
Enroll unlimited number of students
Retain ownership over your content
Powered by the CreativeMindClass badge
Pre-built website, ready to use layout
Course drafts - scheduled content
Manage content, courses and comments from any device
Pre-launch platform review
Fully managed purchase & enrolment process
Course preview on a checkout page
One-click buy for students
International and local payment methods support
Student invoicing for digital services
Once-per-month income invoice for you administration
Receive daily payouts to your bank account
Call-to-Action bars and buttons
Easy to share landing pages with Courses, Posts or Student Works
Automated Promo Post for new Course on the Activity Feed
Other courses recommendations on landing pages
Upsells for Classes on Class Pages
Big home page section for Promoted Class
Course Page with lesson sections
Resume lesson where left-off on any device
Student space for a logged-in student
Upsells for Classes on the student space
Promoted Courses on the student space
Feed access on the student space
Active student engagement
Attachments on Lesson pages
Exercise section on Lesson pages
Mentoring on the Activity Feed
Comments on Posts for students only
Discussions with fellow students
'Upload Work' button for Student Works
Give feedback on Student Works
Automatically post student work with feedback to the Feed
'Join the course' button on the Student Work Post
Collect Student Works in Student Gallery
Basic
Basic
Basic
Basic
Basic
Basic
Ideal for creators that want to give a full learning experience.
Pro
Pro
Pro
Pro
Pro
Pro
Empire
Empire
Empire
Empire
Empire
Empire
CreativeMindClass
CreativeMindClass is an ever-growing community of creators, teachers, and students alike, who join each other on the online course platform to create, teach, learn, connect and inspire.