Empire
Lead the industry with effective promotion
Get everything from Basic and Pro and combine it with solutions optimised for effective social media promotion.
Try Empire for free
Build a creative Empire
Empire is built on deliberate marketing consistency. For growing businesses we offer automations that support your regular promotional actions.
Keep moving forward
Create your promotional assets faster, so you can run your campaigns more effectively.
Launch new classes fast
Sync your social media and prepare the entire platform for new class campaigns with one click.
Work is better together
Get a 'ready-to-launch green light' and kick-start your platform with confidence.
Empire - Product core
Automate promotion
We identify opportunities to maximise your conversions and make it easy for you to promote a new video class.
The shortest way from a follower to a student
We make sure your followers easily find their way to
the 'Buy' button of the class you promote on social
media.
Upsells
Scale up your selling potential with automatically
generated upsell sections.
Pricing
CreativeMindClass Empire lets you maximise results from social media promotion. A variety of page sections, landing pages, feed posts are all optimised to increase your sales. Get the advantage of targeted marketing actions with cross-sells and upsells.
Pricing Details
Empire
For creators that want to skyrocket sales and lead in their industry.
16%
All you need to boost your sales

Optimised for social media campaigns

Class recommendations for students

Landing pages with cross-sells and upsells
More benefits from Empire
Get awesome features with CreativeMindClass per-sold-class pricing.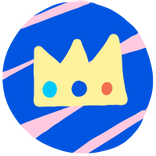 It's time to run a Creative Empire
Build a thriving online presence that brings you passive income of an exceptional scale.
Don't hide your beauty
Do things differently and present your uniqueness on a personal platform.
No hate, only love
Love at all times! Everyone can see your community but only enrolled students can give comments and support each other with a good cheer.
Bond with students
Start meaningful discussions where Students can deep-dive into creative topics.
Join Class button
Joining an exercise in class couldn't be easier with Join Class button on the Student Work Post.
Student Work Gallery
Give your best preparing exercises for students and see their works in Student Gallery.
Promote class section
With a section dedicated to the class you promote right now on social media you make it easy to find for your followers.
Landing Pages with Upsells
Why would you promote only one class if you could promote five at once? Multiply your gains with automated landing pages with upsells.
Global business online
Use the potential of online and go global. Attract audiences of any size and use CMC's global payment methods.
CreativeMindClass Help
Why the Creative Mind Class platform is the best choice for you
With your increasing following, the quality and competitiveness of your offer needs to increase as well. Kickstart a professional teaching platform using CMC for free. With full technical support, top-of-the-line security and 24/7 customer care CMC is more than just a teaching platform, it is a complete online business solution.
CreativeMindClass
CreativeMindClass is an ever-growing community of creators, teachers and students alike, who join each other on the learning platform to create, teach, learn, connect and inspire.