Basic
Designed to stand out
Basic delivers to you the most exclusive teaching tools, a visually
prominent space, and exciting features to run your own creative platform.
Try Basic for free
Basic - Product core
Turn your followers into students
Create great video classes and promote them on your social media channels.
Fully integrated video teaching platform
Effortlessly create, sell and manage video classes.
Whole platform just for you
Creativity is about turning one's unique ideas into reality. Embrace your uniqueness with a personal platform.
Pricing
With CreativeMindClass your can teach anywhere. We support international and local payments from your students. The CMC percentage pricing is based on how many successful charges your business processed. No subscription and no start-up costs.
Pricing Details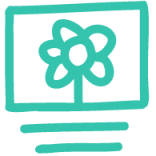 Basic
For creators just getting started with video classes.
8%
Complete, pre-built and ready to use teacher's platform

Unlimited Video Lessons

Whole platform just for you

No set-up fees, monthly fees, or hidden fees
More benefits from Basic
Get awesome features with CreativeMindClass per-sold-class pricing.
Works while you sleep
Run a clever online business with the portal that works 24/7.
Don't hide your beauty
Present your beautiful work on large art-like displays made specially for visual works.
Ad-free
Shine on an ad-free platform, giving your students a quality experience with no distractions.
Make only lessons that you love
Remove the dullness from teaching. Record lessons and teach new things that excite you right now.
Grow as an artist
Passive income allows you not only to pay bills but also to be more picky with projects that you take on.
Vibrant online presence
Stand out with your creation and share it boldly with the world.
Shine on Social Media
Bet on yourself owning a product that will allow you make big $ from your Social Media following.
Landing pages
Reach a bigger audience with easy-to-share and automated landing pages for your new class, post or feedback on student work.
Global business online
Use the potential of online and go global. Attract audience of any size and use CMC's global payment methods.
CreativeMindClass Help
Why the Creative Mind Class platform is the best choice for you
With your increasing following, the quality and competitiveness of your offer needs to increase as well. Kickstart a professional teaching platform using CMC for free. With full technical support, top-of-the-line security and 24/7 customer care CMC is more than just a teaching platform, it is a complete online business solution.
CreativeMindClass
CreativeMindClass is an ever-growing community of creators, teachers, and students alike, who join each other on the online course platform to create, teach, learn, connect and inspire.